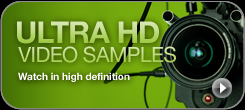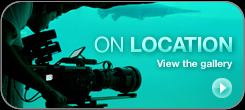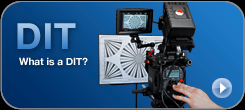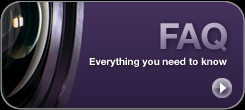 RED EPIC & RED ONE Cameras Are Available Now for Rental and Production from Digital Cinema Florida, Tampa.
Since 2008 we have been known as RED ONE FLORIDA and developed a solid reputation for reliable gear and a highly experienced staff. With the addition of the new 5K RED EPIC™ and expanding DIT services, color correction and transcoding with our RED ROCKET equipped DIT cart, we've changed our name from RED ONE FLORIDA to DIGITAL CINEMA FLORIDA.
The Ultra HD RED EPIC and RED ONE™ Digital Cinema cameras are available for your next Florida production. With every camera rental you get an experienced DIT for camera setup, technical assistance and on-set file management. The RED cameras are available for shooting in Tampa, Sarasota, Miami, Orlando, Jacksonville, Daytona and nationally. We also have a fully staffed post facility, with experience using the RED workflow since it was introduced in 2008. We can give you advice and help on your project from pre-production through shooting, post and delivery.
See what you'll see with the EPIC & RED ONE
We have shot indie films, national TV spots, product demos, green screen special effects shots and even web video. You can watch our RED ONE video samples to see the quality of the footage we have SHOT ON RED. Our On Location Gallery and Facebook page show the wide variety of locations and productions shot with the RED ONE & EPIC cameras and DIT services by Digital Cinema Florida.
A Big Image Makes The Big Difference
Typical high-end HD cameras have 2.1M pixel sensors and record with 3:1:1 color sub-sampled video at 30fps. The RED ONE offers the Mysterium™ Super 35mm cine sized sensor that provides capture at 4K up to 30 fps, 3K up to 60 fps and 2K up to 120 fps with wide dynamic range and color space in 12 bit native RAW plus greater than 66db dynamic range. At 4K, there's more than 5 times the amount of information available every second than HD. Too technical? Well just think of it as essentially being the digital equivalent of film. We even use 35mm Cine Lenses so you get the depth of field and selective focus directors want.

Call to Rent a RED EPIC a RED ONE or Produce in Ultra HD with the RED cameras
We are ready to help you use the EPIC and RED ONE on your next video production, commercial or indie film. Feel free to send us your questions, schedule a demo of the camera systems, or request a project quote. Call us toll-free at 800.366.1926 or Email Us