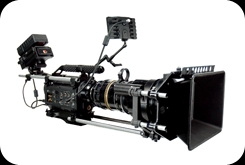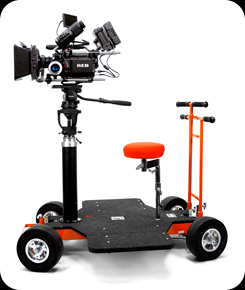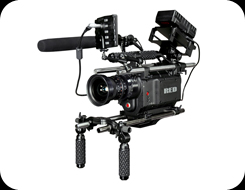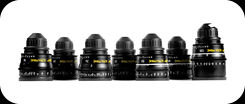 Digital Cinema Florida - RED Camera Equipment Available
This is a brief overview of our RED equipment list and crew services. If you have more specific questions, would like to request a quote, or learn about special package pricing, please feel free to contact us.
All Inclusive RED Camera Packages
Rentals include everything needed to shoot with our 8K RED EPIC-W or 5K EPIC-MX Cameras: Lenses, SSDs, Accessories, Camera Support and On-Set Digital Imaging Technician. (DIT)
RED Camera Packages
8K EPIC-W with PL and Nikon mounts
RED 4" High Resolution LCD Touch Screen Display
DSMC2 V-Lock I/O Expander Module
2 X 460gb High Speed RED Mini-Mag Solid State Drives
5K EPIC-MX with PL and Nikon mounts
RED 5" LCD Touch Screen Display
REDMOTE Remote
4 x 64gb Solid State Drives
Wooden Camera "A-Box" Audio Interface
4 x 140wh RED batteries
RED Battery Belt Pack
RED battery charger
AC adapter
Element Technica Ultra Light Weight 19mm Rod System
Miller Tripod & Arrow 55 Head
Arri 6.6 X 6.6 Matte Box
.3, .6, .9, 1.2, UV-ND, 1.2 Gradient and HD Tru-Pol Polarized 6.6 X 6.6 Filters
Follow Focus w/ Extension Whips
"Small HD" 7" On-Camera Monitor
Wireless HD Director Monitoring
HP "Dreamcolor" 24inch Professional HD Video Monitor
RED Station Card Reader
RED Mini-Mag Card Reader
RED ROCKET equipped DIT station with 27" 5k Retina iMac
Included Cinema Lenses
RED PRO 17 - 50mm T2.9 Zoom (A very versatile lens.)
Cooke Techno 25 - 250mm T2.3 Zoom (A 23 pound monster lens!)
Arri 14mm T1.8 Prime
NOTE: A full set of high-speed prime lenses is available for an additional rental fee.
Add-on Accessories
Dana Dolly slider with Rails and Matthews Junior Stands
Matthews "Round-D-Round" Dolly w/ "Bazooka" Camera Mount & Seat
Azden and Sennheiser Shotgun and Dual Wireless Mic Systems with FMX32 Mixer
We also have basic lighting kits that include ARRI 575 and 300 fresnel, Colortran 1K fresnel, 2K open face quartz and fluorescent lights, multiple 1K Quartz soft boxes up to 7' in diameter, umbrellas, reflectors, gels and diffusion.
Pop-up Green Screen
10' White and Green Seamless and Canvas Backdrop Systems
Totally Silent 120v AC Auxillary 110v AC Power Supplies
Personnel
DIT - A Digital Imaging Technician IS INCLUDED with The RED Camera
So the Director, DP and AC can concentrate on getting the shots to tell your story, the DIT handles the technical aspects of operating the cameras. He also manages the files, which are essentialy the "digital film". On location download, review and back-up of files to your provided drives ensures that your footage is secure.
AC and Set Crew - Also Available
Our experienced crew works efficiently to keep shooting days on schedule.